Save time get a Free Auto Transport Quote Now!!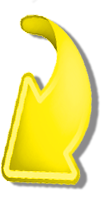 To speak with an agent call now Toll Free: 866-881-0480
Frequently Asked Questions
Q: How long will it take for my vehicle to be delivered?
A: A car hauler travels approximately 400 miles a day. For a cross country shipment it is estimated to take 5-7 days from pick up to delivery. At times we do have team driver's and transport time is cut in half.
Q: Do I have to take my car any where or will you pick it up at my exact location?
A: We provide a DOOR TO DOOR transport, meaning your vehicle will be picked up and delivered to the addresses provided to us, unless the driver is restricted or could not fit into the area. The only time we will use a terminal or storage facility would only be at the customer's request.
Q: How much notice should I give prior to booking?
A: If the vehicle is ready to go, vehicles can be picked up within 1-5 days. If you are looking for firm dates, as long as 1 week notice is provided, State 2 State Auto Transport can work out firm dates with you.
Q: What type of payment do you accept?
A: We take a small deposit that will secure your spot on the vessel with our driver. That payment is taken with any type of debit/credit card over the phone. The remaining balance is a COD, which is paid to the driver upon pick up or delivery. The method of payment is paid cash, money order, cashiers check or travelers check, any type of certified payment.
Q: If I cancel my order, will I receive a refund?
A: State 2 State Auto Transport does not charge you anything until all is confirmed for pick up with you and the driver. So rest assured you can cancel at anytime prior to this.
Q: Is my vehicle insured?
A: Yes, your vehicle is insured from the time the driver picks it up until the time it is delivered, by cargo liability insurance, which has a zero deductible to you as the customer, in the event of a transport damage that may occur. Full instections are done on both sides to assure that the vehicle is delivered in the same condition it gets picked up in. Cargo liability insurance, however, does not cover Acts of God, such as hail, tornados, hurricanes, etc., and therefore it is recommended that you maintain coverage on your vehicle that would cover damage occurring due to an Act of God.
Q: Can I leave personal items inside my vehicle during shipment?
A: You can leave up to 100lbs of personal items in the vehicle. Items can be placed anywhere in the vehicle as long as they are kept under window level.
Q: Will my vehicle be transported in an open or enclosed carrier?
A: That is up to the customer's request. We have over 5000 drivers that deal with us exclusively and can offer either open or enclosed services.