Car Transport Service Charlotte, NC
Your auto is invaluable to you, and State-2-State Auto Transport comprehends this importance. Having garnered years of experience in Enclosed Car Transport around Charlotte, NC, we assure quick and safe transportation of your car, truck, or motorcycle to any part of the country. Rest assured, your vehicle will reach you in the exact condition we received it in.
Our Nationwide Vehicle Movers company is known for its reliability, and we place great importance on transparency with all our customers. Count on us to swiftly and accurately quote your auto transport needs. Thanks to our direct transport option from Charlotte, NC, to your preferred destination, you can anticipate delivery within 5 – 8 business days or less, depending on your route, all at an affordable cost.
When you need quality Enclosed Car Transport … Let us take care of all of your car shipping needs!
State to State Car Carriers in Charlotte, NC
Why Choose State-2-State as your Reliable Auto Transport service provider
Coast To Coast Car Transport from Charlotte, NC
Reliable Nationwide Vehicle Movers
4.4 Star Vehicle Transport Reviews
Our door-to-door vehicle shipment service is here for you, covering transportation from Charlotte, NC, to anywhere across the US. Your vehicle will be efficiently picked up and safely delivered to your chosen destination's front door. Only in rare situations, when limited access or size restrictions are encountered by the hauler, will we seek alternative drop-off arrangements. Rest assured, your vehicle will remain on one truck with the same experienced hauler throughout the entire transport route, ensuring it's always under professional care and never left unattended. If you desire, we can accommodate terminal or storage facility use at your request.
Rest easy knowing that we conduct a thorough inspection when we pick up your vehicle and again upon delivery, ensuring it remains in the same pristine condition as when you entrusted it to us. In the unlikely event of any mishaps during shipping, all our haulers are licensed, insured, and bonded, offering you and your vehicle comprehensive protection.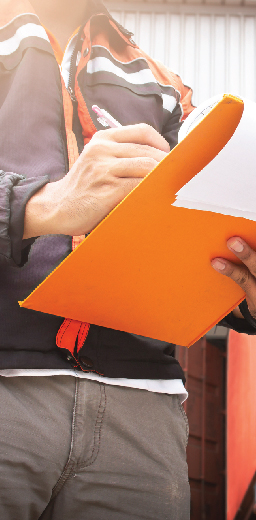 Cheap Car Shipping in Charlotte, NC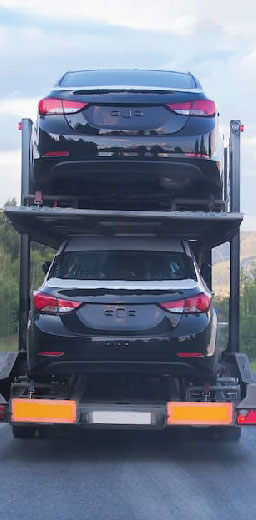 What Makes State-2-State a Trustworthy Inexpensive Car Transport Service
Network of Flat Rate Car Movers
Free Auto Movers Quote Across the Nation
Easy and Free Car Movers Estimate
Fulfilling your Instant Cheap Car Shipping requirements from Charlotte, NC, is made possible through our diverse selection of competitively priced car carriers. With our trusted network of around 600 drivers in the Car Carriers industry, we can offer you the best rates for transportation to and from any location in the country, working exclusively with drivers we trust. Our extensive network allows us to handpick the top-notch haulers in the Enclosed Car Transport industry, spanning from Charlotte to all over the United States.
Nestled in the heart of North Carolina, Charlotte stands tall as a modern and vibrant city that blends its rich history with contemporary progress. Known as the Queen City, Charlotte exudes Southern charm and hospitality while embracing a diverse cultural scene and a flourishing economy. Amidst the hustle and bustle of this cosmopolitan hub, the Charlotte Car Transport Service plays a pivotal role in ensuring the smooth movement of vehicles, making it an essential service for residents and businesses alike.
One of Charlotte's largest attractions is its thriving sports culture. The city is home to the Charlotte Hornets (NBA) and the Carolina Panthers (NFL), both of which command a devoted fan base and contribute to the vibrant energy of game days.
Charlotte's appreciation for the arts can be seen through its numerous cultural institutions. The Levine Center for the Arts, situated in Uptown Charlotte, houses the Mint Museum, the Bechtler Museum of Modern Art, and the Harvey B. Gantt Center for African-American Arts + Culture, collectively offering an eclectic array of artistic expressions and exhibitions.
The city's rich history can be explored at Historic Rosedale Plantation and the Levine Museum of the New South, where visitors delve into Charlotte's past, from its antebellum roots to its transformation into a modern metropolis.
Charlotte's culinary scene is a colorful fusion of flavors, showcasing the best of Southern cuisine and diverse international influences. The city's food scene caters to all tastes, from traditional barbecue and soul food to trendy eateries offering innovative gastronomic experiences.
Charlotte, NC, reigns as a captivating city that blends its regal history with contemporary allure. Its dynamic sports culture, vibrant arts scene, and culinary delights make it an inviting destination for both locals and visitors.